Maydan – Hundred Portraits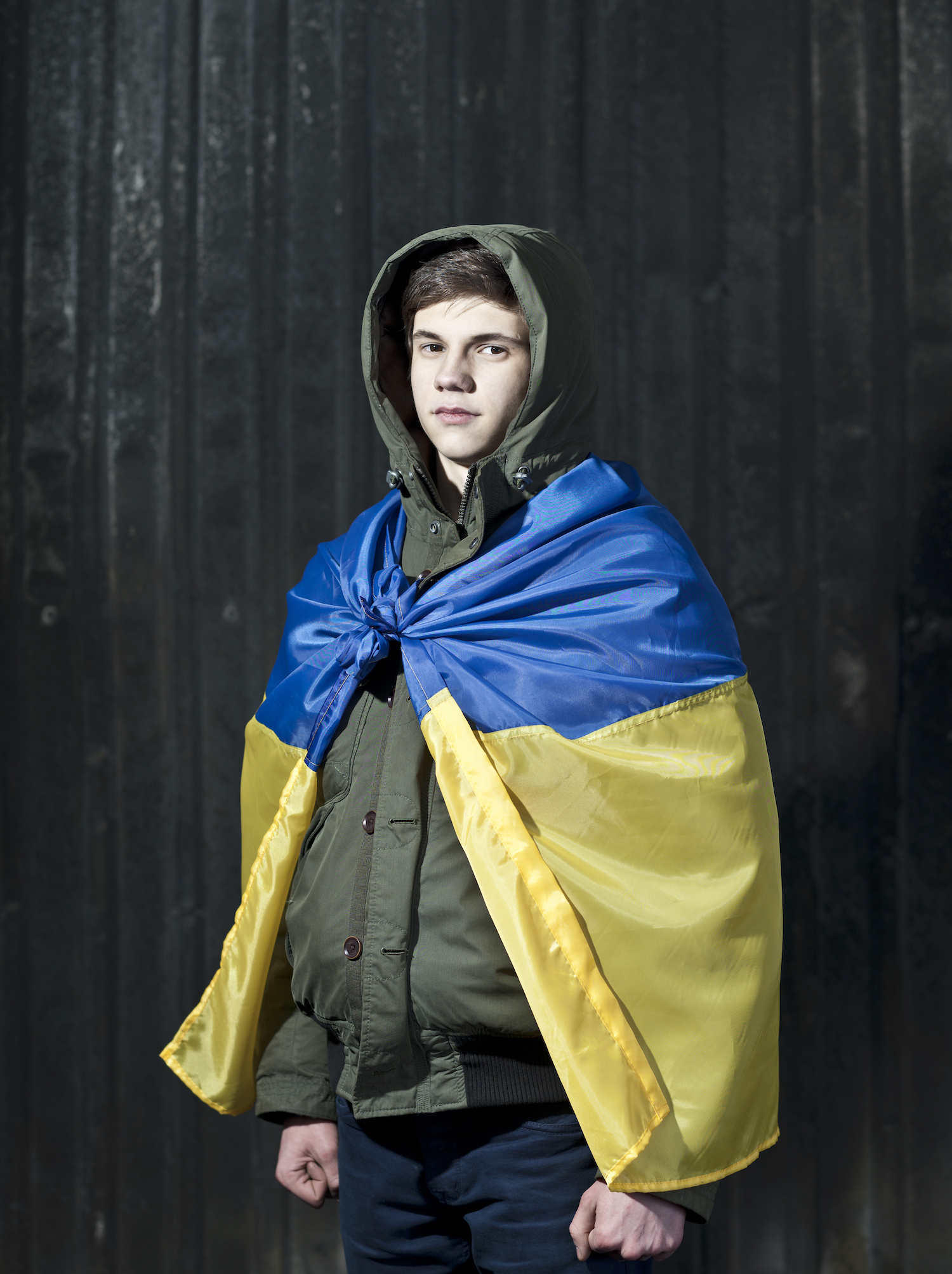 Image: Émeric Lhuisset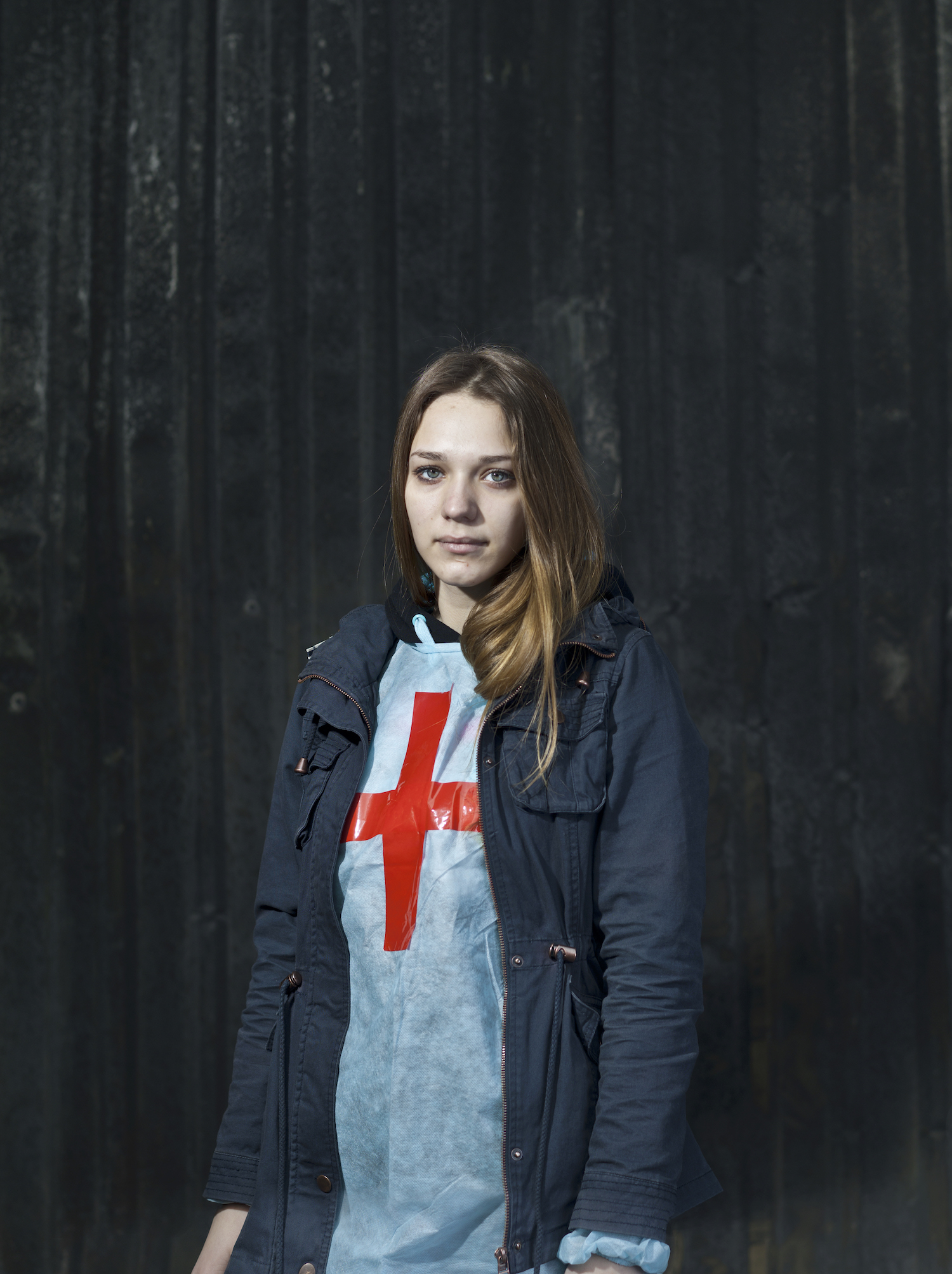 Image: Émeric Lhuisset
On Maydan square in Kiev, French photographer Émeric Lhuisset created a compelling series of portraits of the demonstrators
He asked them two questions in the form of written interviews: What would you like to see happening now?, What do you think will happen?
Lhuisset combines his background in geopolitics with visual arts to raise questions about the representation of conflicts. His projects took him to Syria, Afghanistan, Colombia, Iraq and more recently Ukraine. With Maydan – Hundred Portraits, Lhuisset introduces us to the faces of the revolution in February 2014. The protests united thousands of Ukrainians who were tired of the government's corruption and the Russian grip on their country. The situation escalated when protesters were fired upon by the authorities, leading to the death of more than 100 people – referred to as the 'Heavenly Hundred'.
President Yanukovych and his government fled. For a short period of time, power belonged to the people. Realized during this moment when everything seemed possible, this series of 100 portraits conveys a shared and universal sense of hope. Be it in the eyes of the young nurse or the elderly Cossack, one can read the same determination, the same commitment. Together with the written interviews, each photograph becomes the testimony of a recent moment that is already long gone. As the French art critic Adrien Goetz wrote in the introduction to the book, "The strength of these images goes with the force of these words, scribbled by each, but in the name of all".
Maker(s):
Emeric Lhuisset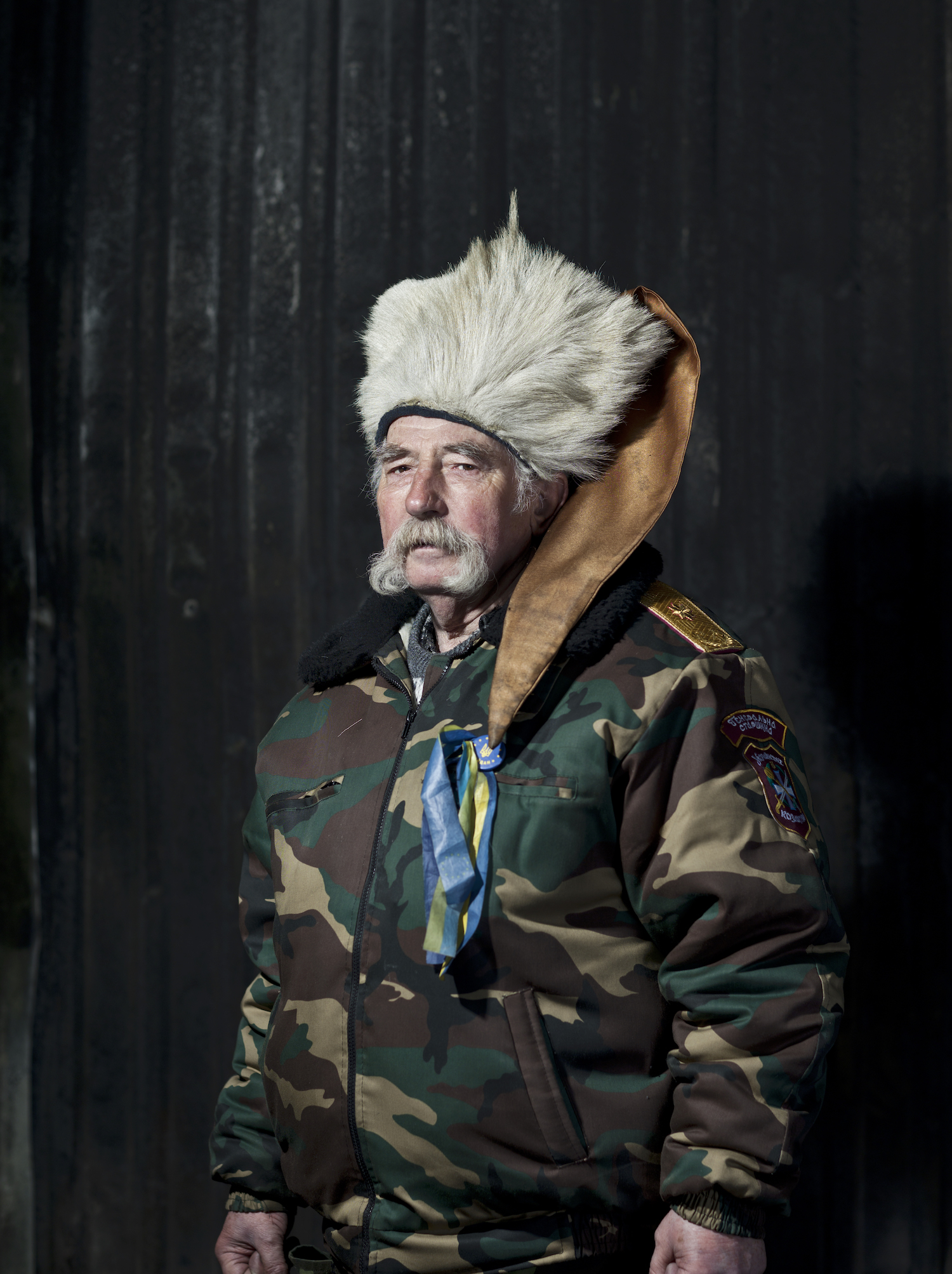 Image: Émeric Lhuisset
Warning
: Use of undefined constant id - assumed 'id' (this will throw an Error in a future version of PHP) in
/domains/ydocfoundation.org/DEFAULT/wp-content/themes/Ydoc1.5.2/templates/content-single-item.php
on line
235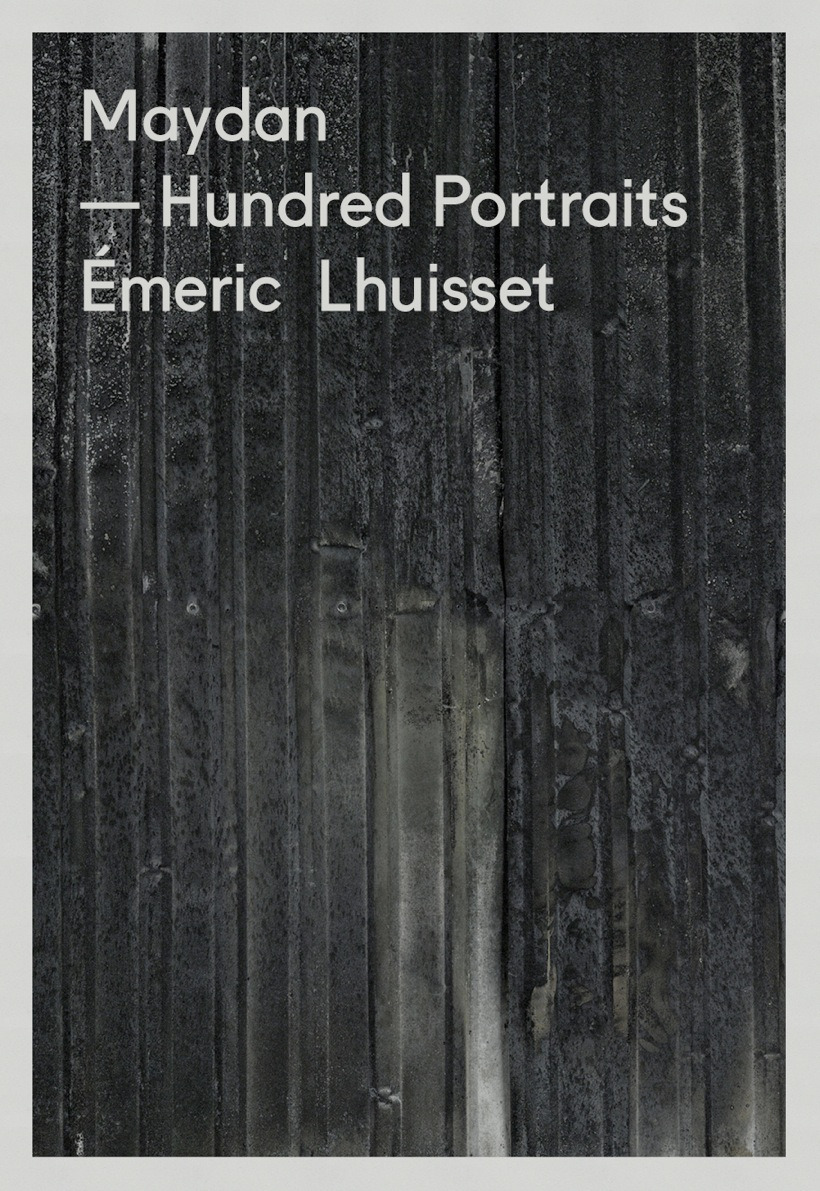 Colophon
Title: Maydan – Hundred Portraits
Design: Pierre Rousteau
Photography: Emeric Lhuisset
Language: Ukrainian, Russian, English, French, German, Dutch
Date: 2014
Publisher: Paradox
Co-Publisher: André Frère Éditions
Cover: Hardcover
Pages: 224
Size: 290 x 420 mm
ISBN: 978-90-818876-3-2
Warning
: Use of undefined constant id - assumed 'id' (this will throw an Error in a future version of PHP) in
/domains/ydocfoundation.org/DEFAULT/wp-content/themes/Ydoc1.5.2/templates/content-single-item.php
on line
259