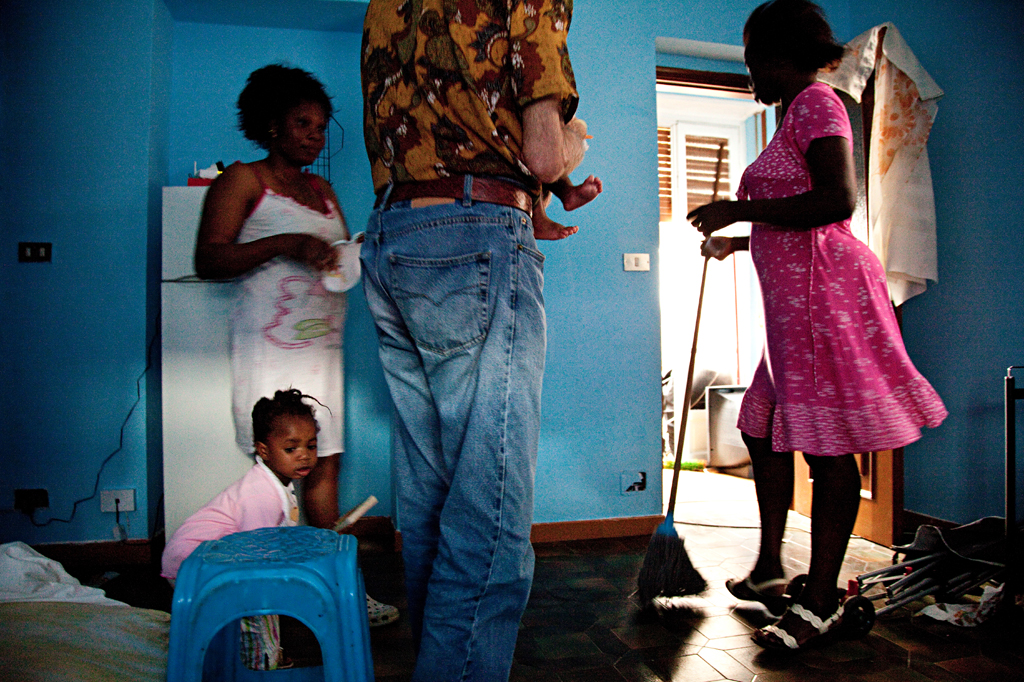 Image: Elena Perlino
Pipeline
Human Trafficking in Italy
Book
For nearly 10 years, Italian photographer Elena Perlino documented the lives of Nigerian women trafficked into Italy, one of the world's main destinations for sexual exploitation.
The United Nations Office on Drugs and Crime has declined Nigeria among the top eight countries with the highest human trafficking rates in the world. Photographer Elena Perlino has been working on this extremely important topic for many years, focusing mainly on the Italian connection since Italy has an extensive sex industry based on trafficking from Africa.
Perlino's work attempts to show the complexities and contradictions of women's experiences, documenting their daily life in Turin, Genoa, Rome, Naples and Palermo. By collecting stories of women from Benin City (Edo State) – where around 80% of trafficked women come from – this reportage bears witness to the multiple reasons behind women's forced or voluntary migration.
"To fully understand the extent of Perlino's investigation, the psychological drives that urge women into desperately clinging to the scattered dreams and promises of finding safety, fortune and generosity, one needs to be aware of the intermix between extreme poverty, discrimination, lack of education, and official corruption. Elena Perlino's Pipeline documents more than just the particularities of prostitution, trafficking, the cultural specificities of the Italian cities these women live in: it documents the very things we consciously chose to elude, ignore, and dismiss; its view upon the fleeting and unnoticed lives of trafficked sex workers reveals just how little do we understand about or are willing to confront the horrid aspects of the everyday and the conditions of those we always and consciously think of less and always in our service."
Extract from review by Sabin Bors on anti-utopias.com
Spotlight
New publication added, Don't look away
Check out the web documentary by Eliza Hatch about physical and sexual abuse towards women. In 16 days, 16 women tell there untold stories.