The Last Days of Shishmaref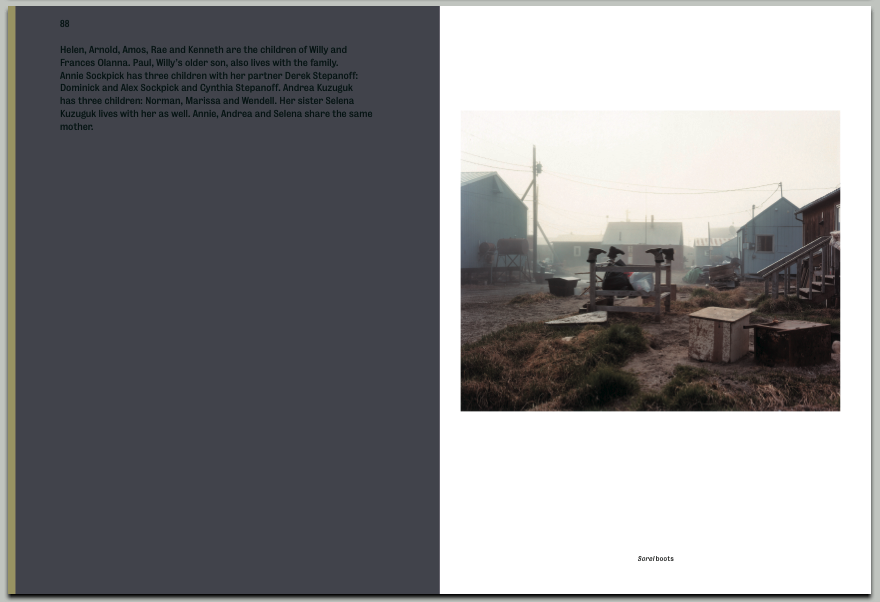 Image: Dana Lixenberg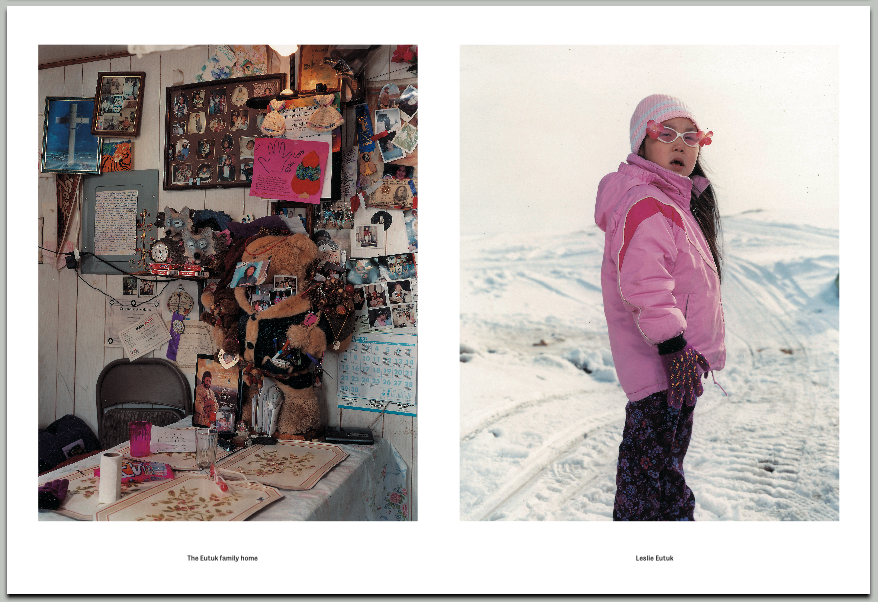 Image: Dana Lixenberg
Dana Lixenberg stayed in Shishmaref for several weeks during the 2007 winter and summer, exploring the intricate relationship between the inhabitants and the rough, bleak and beautiful landscape that surrounds them
Using a 4×5-inch field camera makes the act of photographing more formal than hand-held photography, resulting in an intimate collaboration between the photographer and her subjects and in carefully composed still-lives.
By combining portraiture, details of interiors, village tableaux, sea- and landscapes, Lixenberg creates a nuanced and complex portrait of this close-knit community, a community balancing between a past rooted in tradition and an uncertain future.
The book, loosely grouped around the different families living for generations on the island, contains over 80 images byLixenberg. Together with texts on subjects like relocation, subsistence, identity, modern life and infrastructure the photography draws a stark image of the island and her inhabitants. The myth, depicted by film director Jan Louter, has been passed down from generation to generation, telling of the emergence (it all started with a strip of sand) and disappearance (swallowed up by the sea) of the island of Sarichef.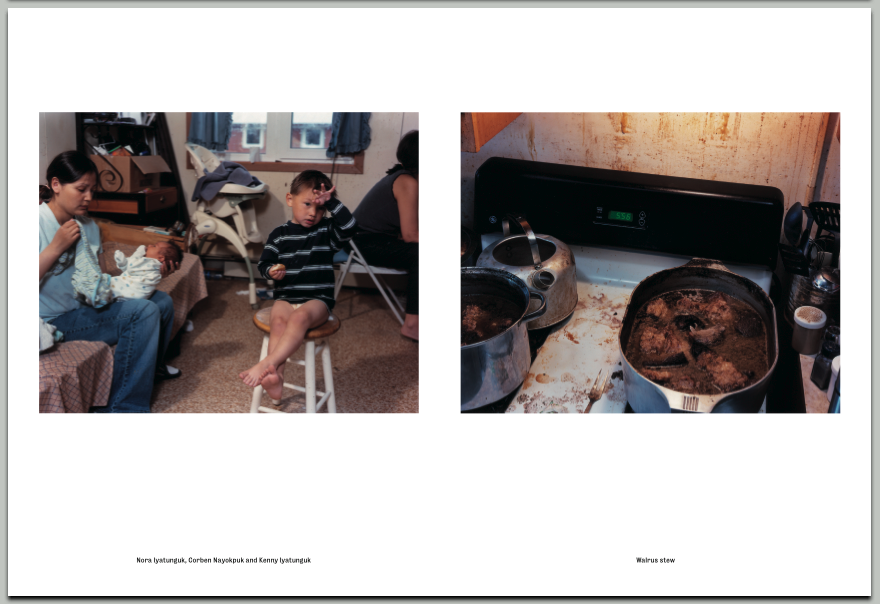 Image: Dana Lixenberg
Warning
: Use of undefined constant id - assumed 'id' (this will throw an Error in a future version of PHP) in
/domains/ydocfoundation.org/DEFAULT/wp-content/themes/Ydoc1.5.2/templates/content-single-item.php
on line
235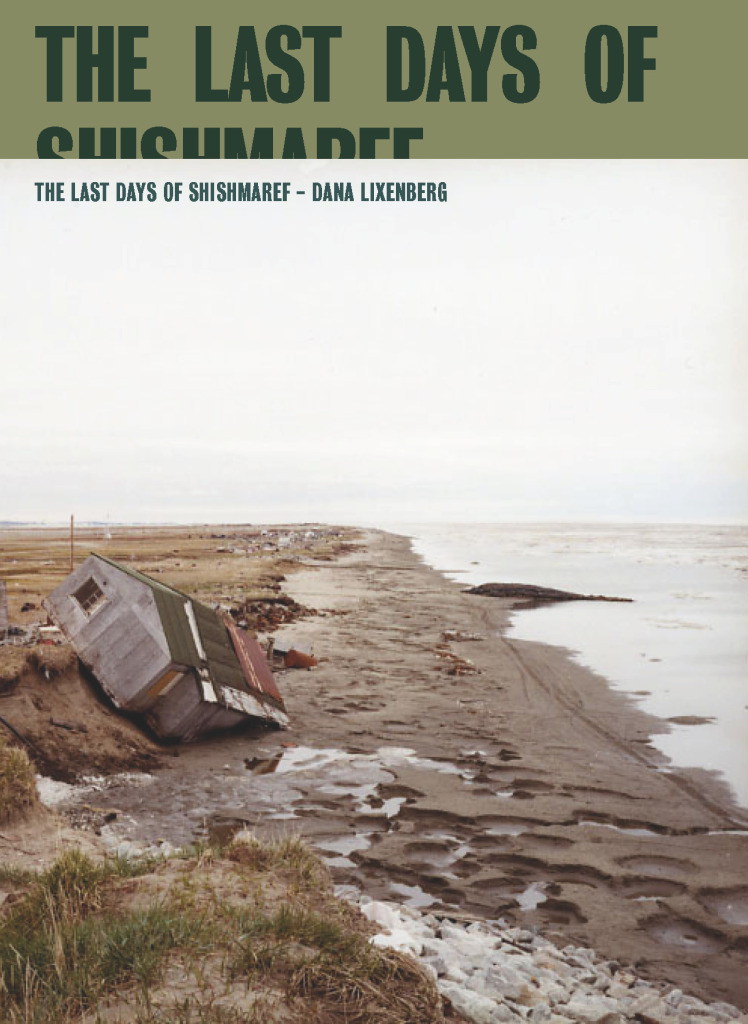 Colophon
Title: The Last Days of Shishmaref
Design: Mevis & Van Deursen
Photography: Dana Lixenberg
Text: Eefje Blankevoort
Language: Dutch, English
Date: 2008
In collaboration with: Taco Hidde Bakker
Publisher: Paradox
Co-Publisher: Episode Publishers
Cover: Softcover
Pages: 208
Size: 165 x 225 mm
ISBN: 9789059731110
Warning
: Use of undefined constant id - assumed 'id' (this will throw an Error in a future version of PHP) in
/domains/ydocfoundation.org/DEFAULT/wp-content/themes/Ydoc1.5.2/templates/content-single-item.php
on line
259