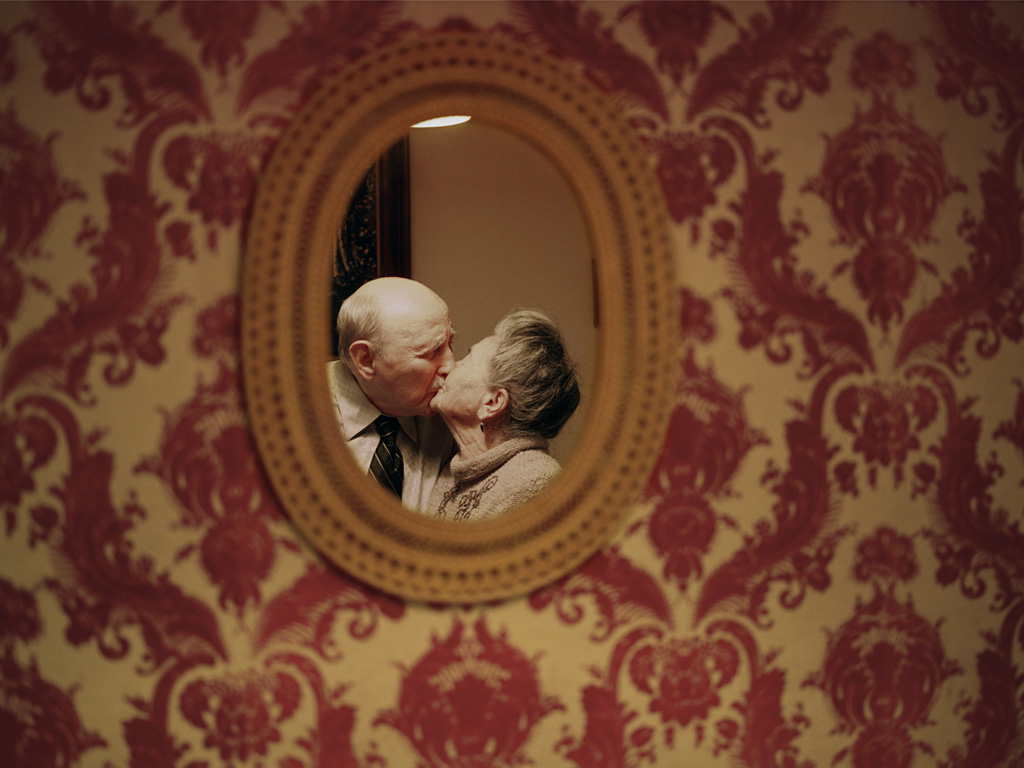 Image: Lauren Fleishman
What is the secret to love and a long-lasting relationship? Lauren Fleishman meets couples who have been together for over 50 years to share their pearls of wisdom and tell the story of their lives together.
The Lovers is a photographic series of couples that have shared their lives for more than 50 years. Inspired by a love letter written by Lauren Fleishman's grandfather to her grandmother early in their marriage, Lauren was moved to find more intertwined souls like theirs. Through colour photographs, voice recordings and text, she documents the stories of intimacy and commitment of elderly couples across the United States and Europe.
Karam and Kartari Chand. Married on December 11, 1925.
Karam My trick is to make Kartari laugh. I like to tell jokes and make her smile. Being funny is my way of being romantic. I have been told laughing makes you live longer – my wife is still alive, so it must have worked. I love her, and I want to spend another 80 years by her side.
Eric Marcoux and Eugene Woodworth. Together since June 13, 1953.
Eric: It will be 60 years in June, and on our first date, the waitress said, "Oh, are you twins?" In old photographs it's hard to discern who's who until we look really closely. We both looked young, and we were both conventionally attractive. At any rate the waitress asked us that, and it was intuitive on our part to say, "Yes." And so we lived formally as brothers for at least a couple of decades. It used to be safer to say that we were brothers. You've given me the opportunity to say, "No, I'm not his brother. I'm his lover or his husband." Whatever you can listen to at the moment and that I love him.
Sol and Gloria Holtzman. Married on January 16, 1954.
Gloria: I'm Gloria Holtzman and this is Sol Holtzman and we have been married 54 years.
Sol: An eternity!
Gloria: An eternity!
Lauren Fleishman/Schilt Publishing
Maker(s): Lauren Fleishman
Colophon
Title: The Lovers
Language: English
Date: 2015
Publisher: Schilt Publishing
Cover: Hardcover
Size: 230 x 170 mm
ISBN: 9789053308363
Spotlight
New publication added, Don't look away
Check out the web documentary by Eliza Hatch about physical and sexual abuse towards women. In 16 days, 16 women tell there untold stories.