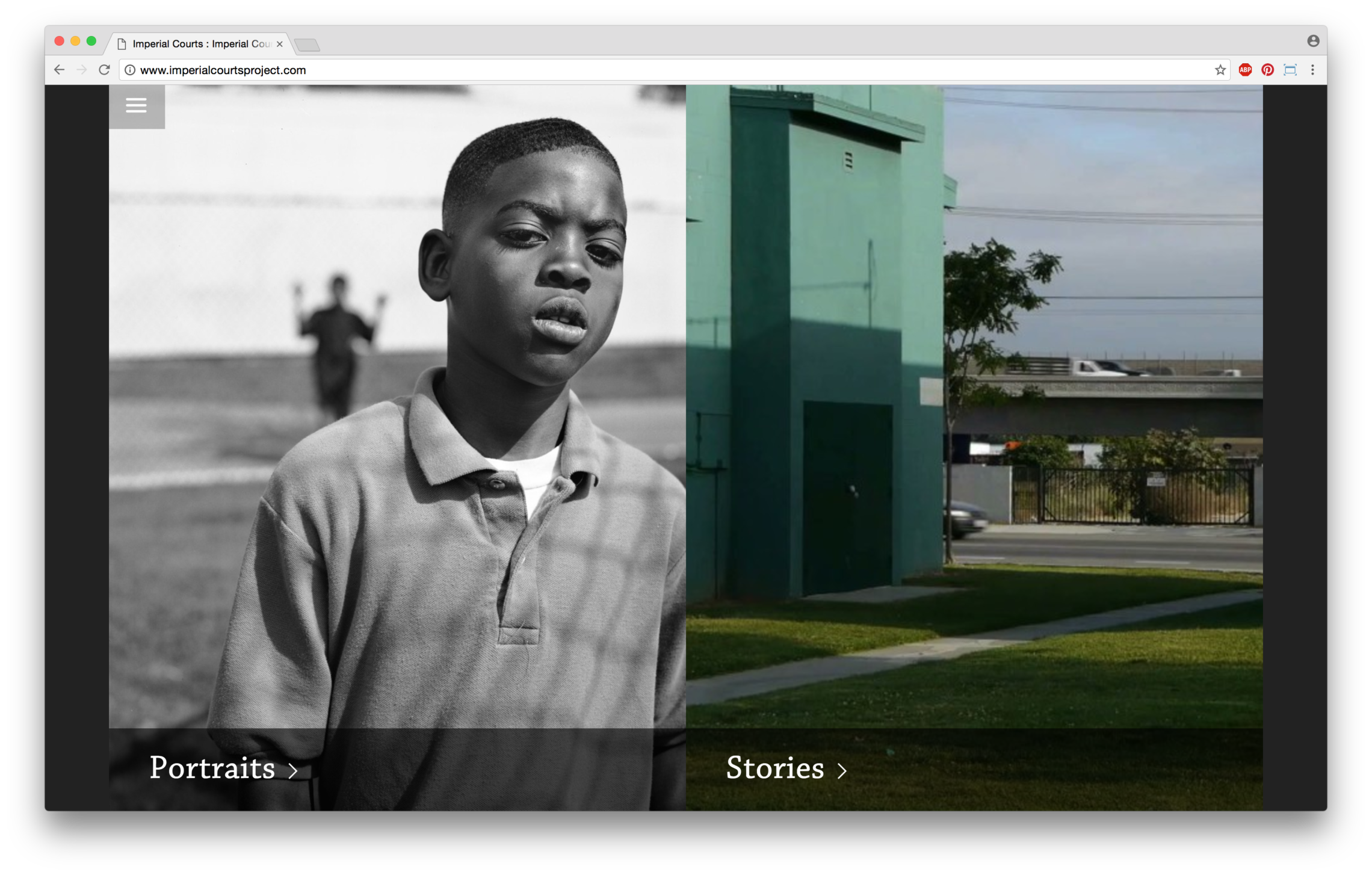 Image: Screengrab: Imperial Courts
Imperial Courts
1993-2015
WebDoc
Imperial Courts, 1993-2015 is a project by photographer Dana Lixenberg about Imperial Courts, a social housing project in Watts, Los Angeles. The project contains work made over a period of 22 years and consists of a book, exhibition and web documentary.
Imperial Courts was built in 1944 on the corner of 116th Street and Imperial Highway in Watts, Los Angeles. Part of a major social housing development, it attracted predominantly African-American migrants from the southern states. Imperial Courts and the neighborhoods around it soon became a ghetto, beyond which African-Americans were not welcome. Frustration at the racial discrimination and social isolation boiled over into the notorious Watts riots of 1965. Widespread riots erupted again in 1992, following the acquittal of four white LAPD officers accused of the brutal beating of Rodney King. Over the years, Imperial Courts has gone from being the epicenter of race riots to an anonymous deprived neighborhood. The media attention has died down, but the lives of the residents go on.
The web documentary consists of three parts: Portraits and Stories, and contributions by Imperial Courts residents. 'Portraits' encompasses all the portraits Dana Lixenberg has made between 1993-2015. 'Stories' combines her photography with audio, video and short texts to tell short poetic stories about daily life in Imperial Courts. With the ongoing contributions by Imperial Courts residents, the project aims to build an online historiography of which the residents are both protagonists and co-authors.
Spotlight
New publication added, Don't look away
Check out the web documentary by Eliza Hatch about physical and sexual abuse towards women. In 16 days, 16 women tell there untold stories.