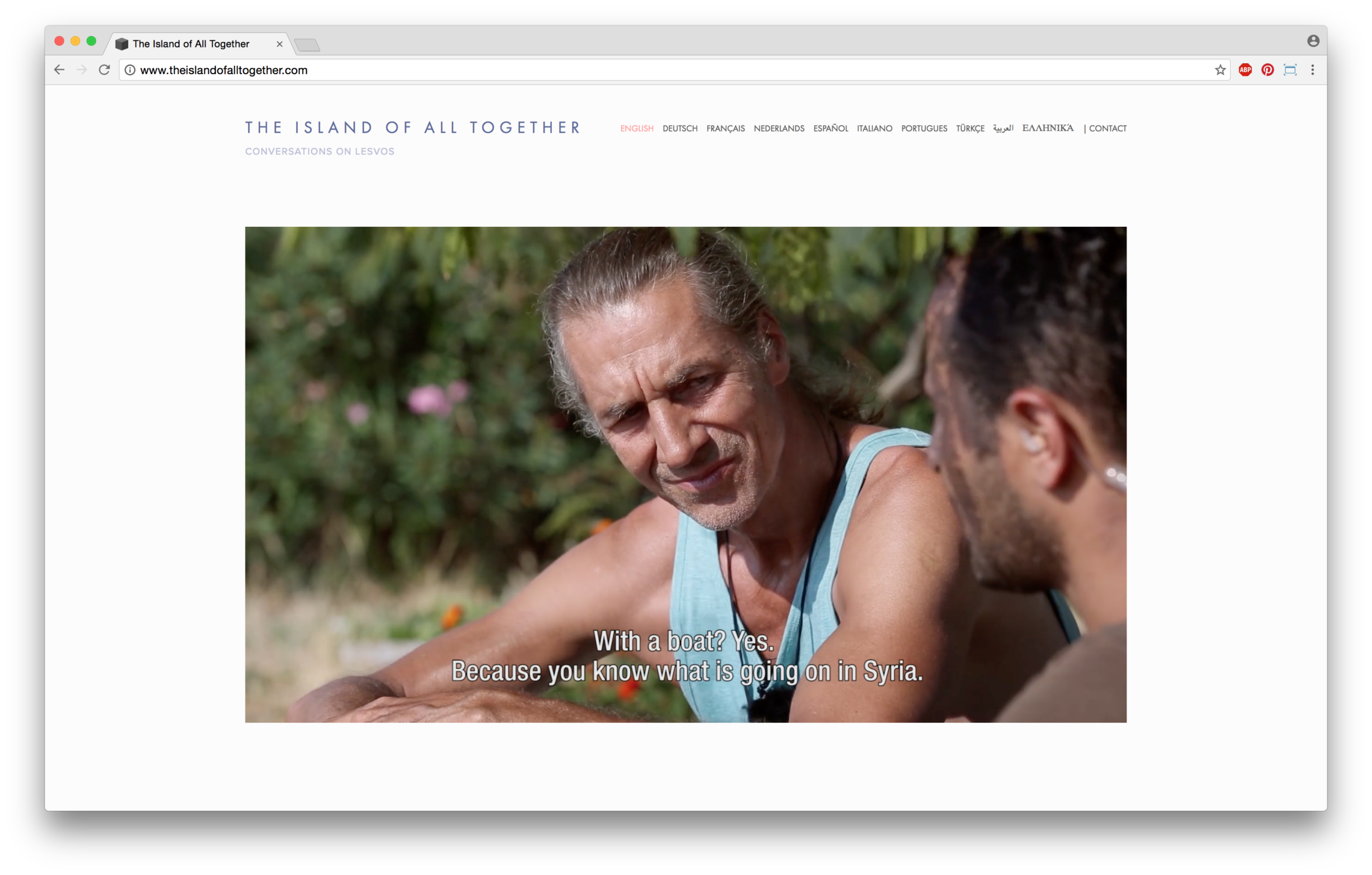 Image: Screengrab: The Island of All Together
The Island of All Together
WebDoc
Every summer many European tourists travel to the Greek island Lesbos for a sunny holiday.
This year thousands of refugees crossed the sea from Turkey and arrived on the island as well, looking for a safe haven in the European Union. Filmmakers Philip Brink and Marieke van der Velden invited tourists and refugees to talk one another about life while sitting on a little bench overlooking the sea. The result is a short documentary with conversations of war, fleeing, home, work, love, but also cars and pets. It's an ode to humanism and shows what happens when we take time to sit down and talk with each other in stead of about each other.
Maker(s): Philip Brink, Marieke van der Velden
Colophon
Title: The Island of All Together
Language: Subtitles in English, Spanish, Dutch, German, Portuguese, Italian, Greek and Arabic
Date: 2015
Producer: Philip Brink, Marieke van der Velden
Sound: Bob Aronds
Film: Philip Brink, Marieke van der Velden
Mode: Interactive
Duration: 23 min.
Spotlight
New publication added, Don't look away
Check out the web documentary by Eliza Hatch about physical and sexual abuse towards women. In 16 days, 16 women tell there untold stories.