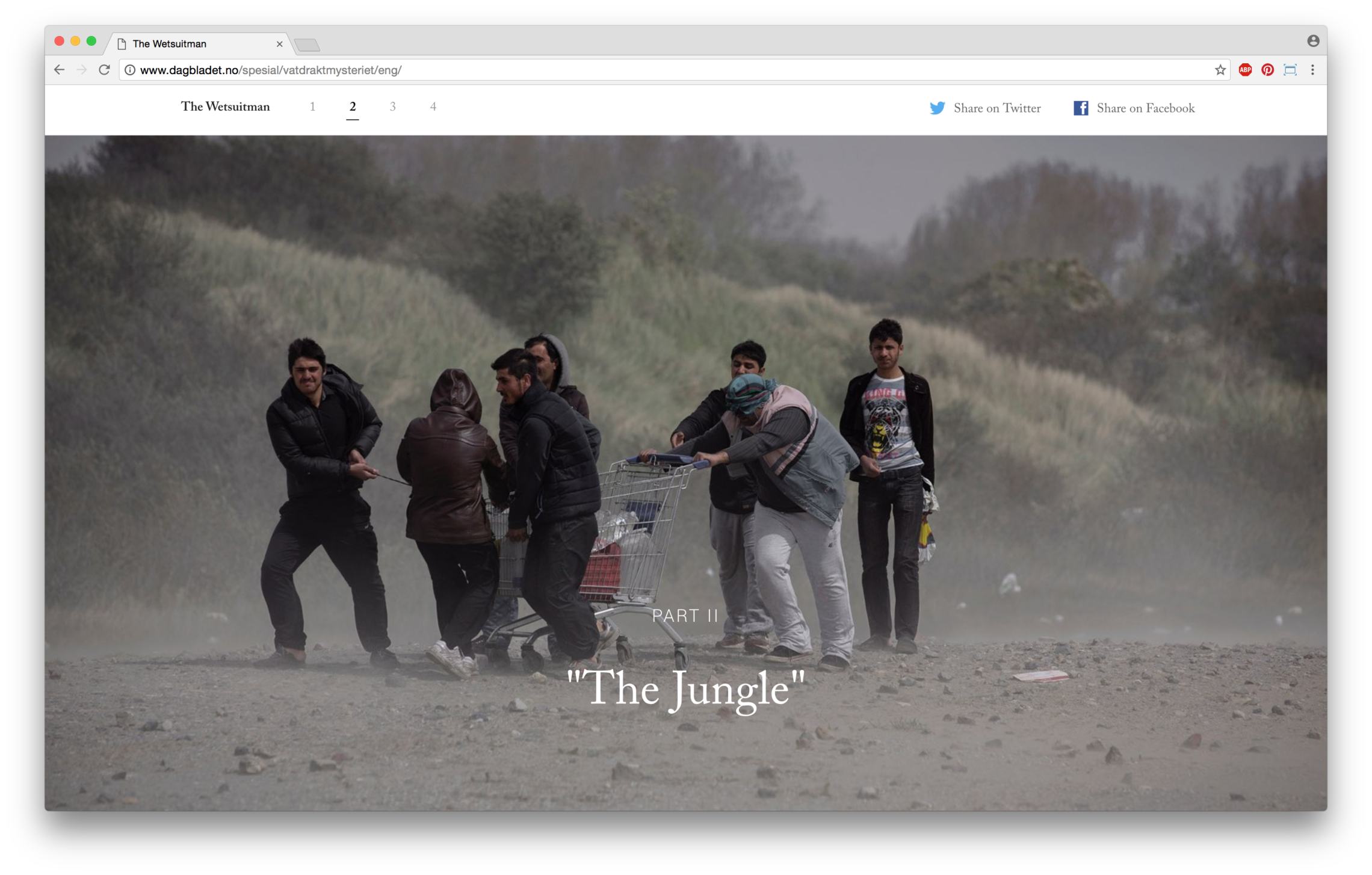 Image: Screengrab: The Wetsuitman
Last winter two bodies were found in Norway and the Netherlands. They were wearing identical wetsuits. The police in three countries were involved in the case, but never managed to identify them. This is the story of who they were.
Maker(s): Anders Fjellberg, Tomm W. Christiansen, Hampus Lundgren
Spotlight
New publication added, Don't look away
Check out the web documentary by Eliza Hatch about physical and sexual abuse towards women. In 16 days, 16 women tell there untold stories.