18.10.2018
New publication added to the YdocStore
We have a new publication under the theme cultural history and politics – "Alexander" by Michał Siarek.
"Alexander" is a story based on the relationship between politics, history and culture, centred around the construction of a national myth in the (Former Yugoslav) Republic of Macedonia – a state with no name, fixated on a dispute about origins so distant that they may have never existed at all.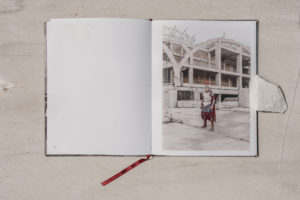 ---
10.11.2016
New platform added to the YdocStore
Virtual Reality is a promising new platform for documentary storytelling, and now you can find VR productions in the YdocStore! Check out these exciting stories and emerge yourself in documentary like never before.
Step into the life of a Palestinian family in Gaza in My Mother's Wing or experience the bombing of a busy street corner in Project Syria.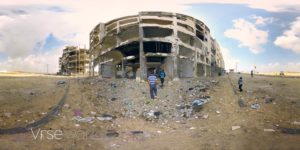 ---
10.11.2016
Ydoc Restyle
In the past 6 months Ydoc has collaborated with designer Paul Swagerman to restyle the look and feel of our site. Especially our store and database has improved giving more space and attention to all the different documentary stories on our  platform. Also our navigation has been restructured offering you more ways to search in our database, by theme, by maker, or by platform. Enjoy!
---
05.10.2016
Ydoc at Liège Photobook Festival
We had a great time at Unseen and we already have the next book market to look forward to. We are bringing some of the books represented in the YdocStore to the first ever Liège Photobook Festival, a promising new photo book festival! You can find our table there on the 8th and 9th of October.
---
19.09.2016
Ydoc at Unseen
Ydoc will have a booth at the Unseen Photo Fair & Festival book market from Friday 23rd – Sunday 25th. Join us for signings with Issa Touma, Robin Butter and Melle Smets & Joost van Onna, see you there!
---
05.07.2016
Ydoc at Arles
Our colleagues Tiago Rosado and Lise Straatsma are on their way to Arles to meet and greet and of course check out new talents and projects! See you there?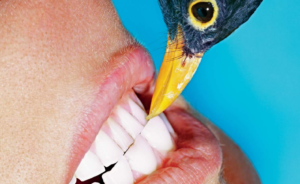 ---